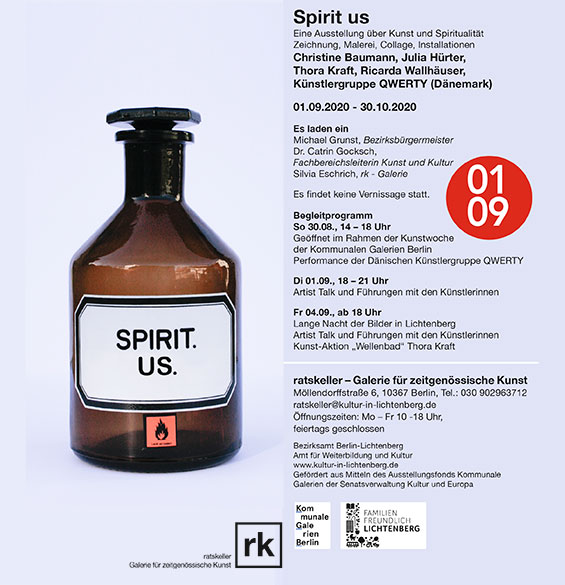 Studio1.1, London, book launch, MEET AND GREET. 
Sračok & Pöhlmann present QWERTY projects, and performance. http://www.studio1-1.co.uk/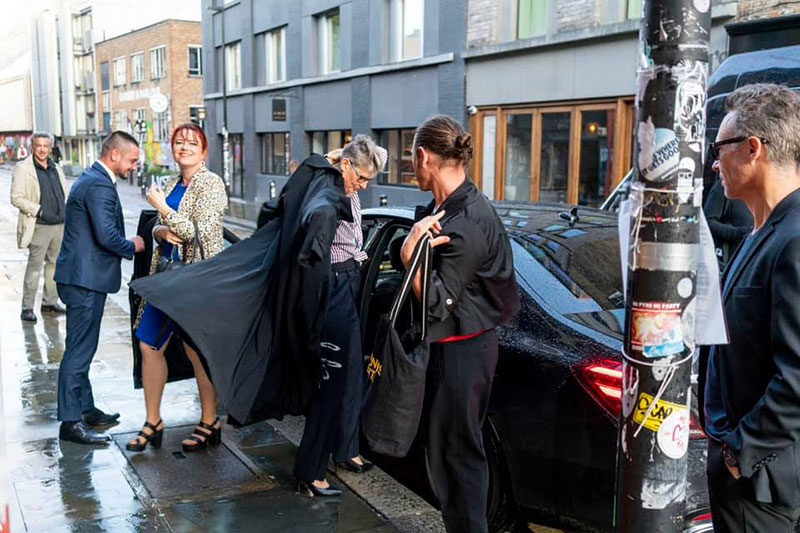 Photo: Daniel Devlin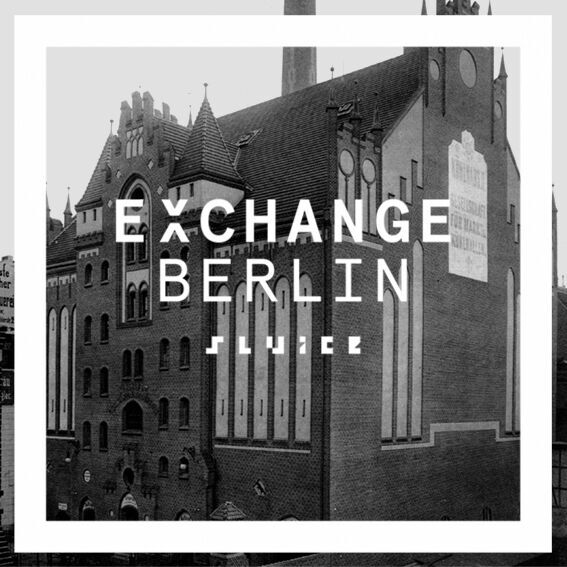 EXCHANGE BERLIN
Short summary:
EXCHANGE BERLIN is an international exposition underpinned by ideas around transnational localism.
Presented by Sluice with artist/curator-run galleries and projects from around the world.
Event description:
EXCHANGE BERLIN encourages integrated, collaborative and even spontaneous modes of exhibition and critical evaluation.
The aim of all Sluice projects is to offer an independent alternative to the dominant organizational paradigms whilst demonstrating a belief
in the importance of international engagement for otherwise local projects.
EXCHANGE BERLIN features twenty galleries and projects from Continental Europe, the UK, North and South America.
Venue/address: KühlhausBerlin  Luckenwalder Straße 3  10963  Berlin
Tickets:
Free Entry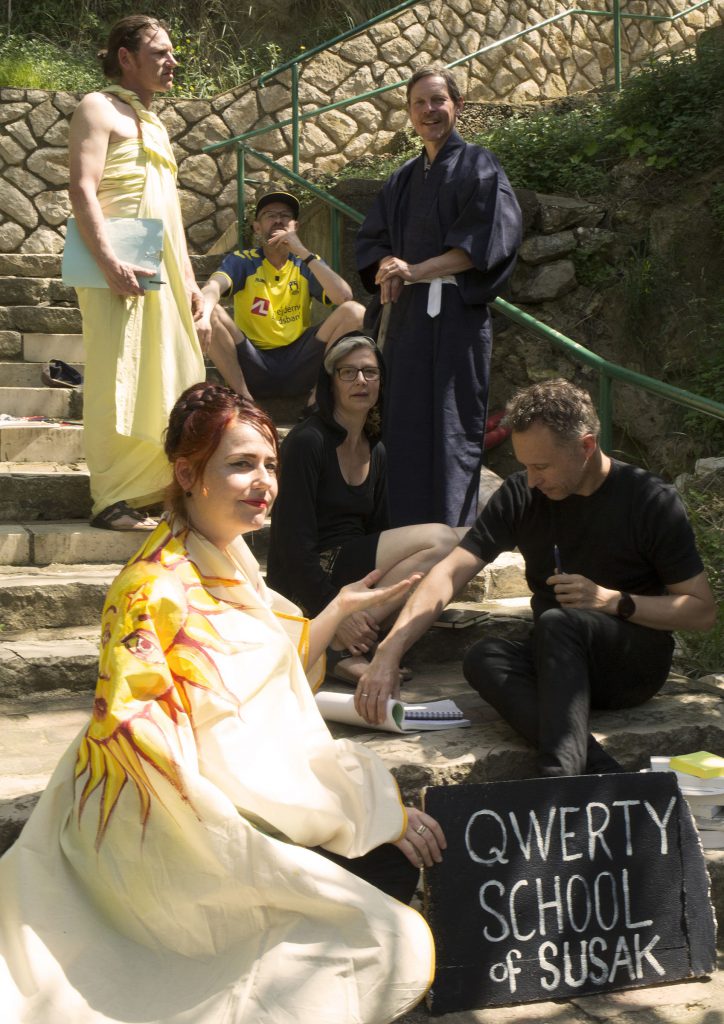 At Susak EXPO 2018, the Danish art group QWERTY, were inspired by the renaissance painting by Raphael; The School of Athens.
QWERTY performed 3 days in a row, at the main staircase between upper and lower Susak 8th-10th of May 2018.
The form was lectures/talks/performances from each artist. All QWERTY members came to the remote island of Susak to find their authentic selves.
Some of the themes that were discussed and shared on the stairs, were as followed;
-The literally search in finding oneself, using different philosophers as inspiration. Asking the audience to rephrase the sentence " I will find my self". How could that sound? And after that, along with the audience, develop strategies to succeed, and try them out on one self.
-The role as passionate football enthusiast, and the love for teaching watercolor painting. A combination of a hooligan, an expressive performance, and drawing lectures.
-A presentation of the 180 cognitive biases, that we are guided by, in our decisions. Supplied with personal experiences as examples.
-A manifestation of the hippie jacket, a personal history of loosing her self as a 10 years old girl, moving to another country and being teased by young girls. The jacket took a journey over 3 days being rinsed by the 4 elements.
-Finding and studying the making of intuitive portraits. Finding the aesthetic expression. Trying to find the way into a meditative state, where it becomes possible to see through and around the person you meet.
-Philosophical talks about finding yourself as a person and as a person in a nation. The impossible idea of a perfect state.
-On the concluding day of the school it ended up as a real soul search and honest sharing…
Some failed to find themselves, others found themselves mirrored in the group and audience. We all found pieces of our inner authentic selves, on the personal quest, walking along the dusty and beautiful paths of Susak.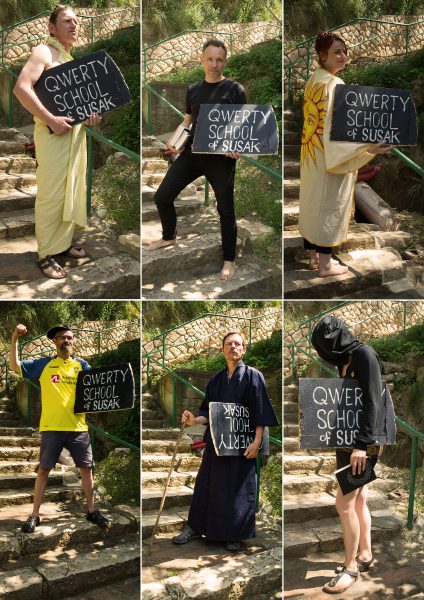 Homepage about the Susak Expo 2018:  http://susakexpo.com/osmans-cafe/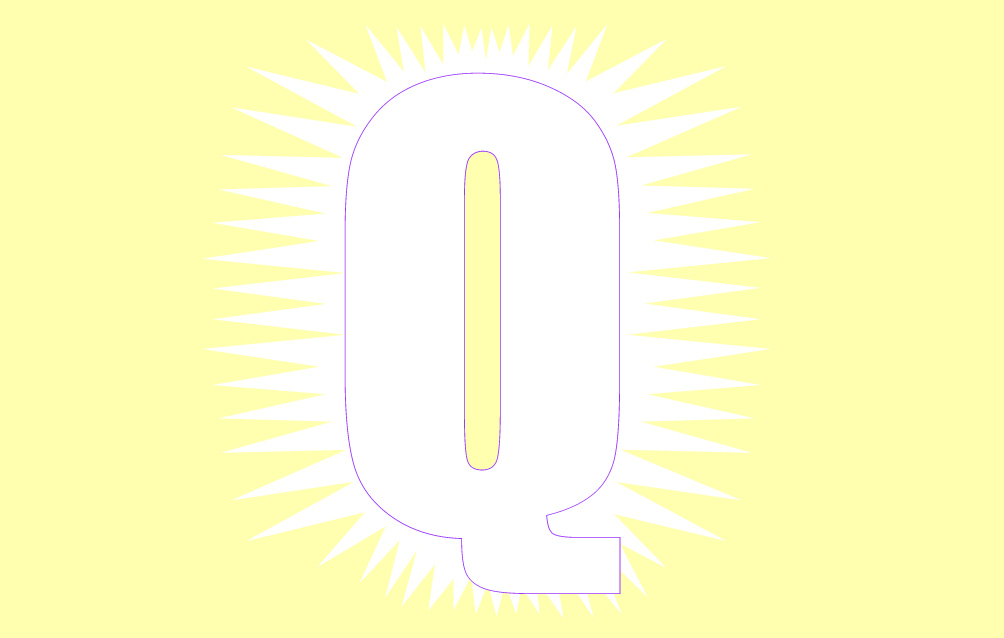 We present: QWERTY Salvation
QWERTY is going to Vaasa, Finland in December 2017 to save souls.
Both our guests, and our own soul needs salvation.
It is soon Christmas, and in the spirit of love, we invite everyone to come and be a part of our investigation into the depths of our soul.
People hurt and seek meaning of life, with art QWERTY is looking for an escape.
Qwerty has been invited by TAIKE Arts Promotion Center Finland and Platform to exhibit in Vaasa.
Platform: http://www.platform.fi/index.php/platform/
The first coffin etc. designs developed during our Afterlife Service performance at Art Fair Suomi (Helsinki, May 2017) are now published here. More will follow soon…..
QWERTY Afterlife service version 2.0, at Art Fair Suomi 2017, 25.-28. May,
Cable Factory
Tallberginkatu 1 C,
00180 Helsinki,
FINLAND
Josh Spero's Frieze Week diary (Spears) review of "QWERTY After life service" at Sluice_2015, OXO Tower, London:
Upstairs the Danish collective QWERTY took you on a journey to your afterlife. You walked into various rooms they had demarcated on the cold concrete floor and decided on different aspects of your dispatch: burial or cremation? an unusually shaped urn? how about a coffin fitted to your sleeping posture (in my case, splayed)? I even had one lady sing a Danish funeral melody to me. (I joined in – it seemed like good form.)
This might sound not much like art, but I'd disagree: think of all the vases of fading flowers in Dutch painting, the tomb in Poussin's Et in Arcadia ego, all the funerary monuments of the world. Death is one of art's proper subjects, and anything creative that makes us think about death – even something as simultaneously unsettling and amusing as QWERTY – is fit.
Art Fair Suomi 2017: http://artfairsuomi.fi/afs_2017/en/
We plan to take the spring 2017 issue of Sluice_Magazine hostage. Sluice_ has voluntarily (?) surrendered every copy for us to keep for 16 hours before the magazine will hit the public. We have made no guarantees to the publishers other than releasing the copies after "use". At this time nobody knows, what will happen to the magazine, but holding a copy afterwards, it will be obvious to you, that qwerty was there… 
The hijack will take place May 16th – 17th 2017. The release is May 17th at Studio 1.1 in London (UK).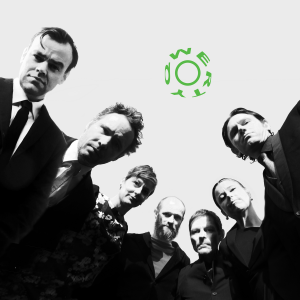 QWERTY the artist group
Kunstbygningen Filosoffen, Filosofgangen 30, 5000 Odense C Udstilling d. 13.-18. dec. 2016, tir.-søn. 11-17
Performance/fernisering: Lørdag d. 17. Dec. kl. 11.00-17.00
Pressemedelse, pdf:  qwerty-filosofgangen
Udstillingen er støttet af Odense Kommune, By- og Kulturforvaltningen til performance.